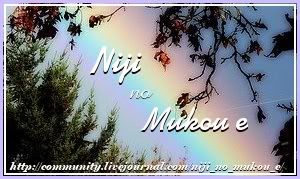 Please read the following instructions carefully. We will assume you agreed to all the rules stated when you make your order. To return to our pre-order page, please click here for the Japanese replicas and here for the Korean/Taiwanese.
General information:
Prices are listed in CAD and do NOT include shipping or Paypal fees.
We ship from Canada and pre-order is open internationally. We can also do meet-ups for people living in the Montreal area.
We only accept payment by Paypal in CAD (buyer must cover for Paypal fees) or concealed cash/money order/Western Union in USD or CAD at your own risk. We will not be held responsible if the money is lost in mail.

Updates: **For those ready to pay by other means such as concealed cash/Western Union, please note that, if we need to refund you because we were unable to purchase the items in your order, we'll have to deduct the postage fee or any other service fee from you. Please use concealed cash/money order/western union/etc. only if you accept this rule**
*Because of certain restrictions we've encountered, all transactions will be made in CAD only from now on, except for payments made through concealed cash.* updated on Jan 4th, 2011
All sales are final; we will not refund once payment has been made.
We use regular airmail as the default shipping option but please let us know if you would rather have surface mail, insurance, tracking number or any other service (if available). We will quote your shipping fees in consequences. Please note that and we will not be held responsible for lost or damaged goods if the buyer does not chose buy insurance for the package.
We have a feedback post here, if you would like to take a look.
Information pertaining to the Jewelry Replicas Pre-order:
The pre-order ends on August 1st 2012 at 11h59pm Eastern Time (US and Canada). All payment must be received by that date. There might be an extension given to the pre-order after that date, but the prices will be higher than those listed right now. We will then contact the supplier and we will have your items ready by the end of July or early August, at the latest! (it might be faster though, depending on the mail service). You will be contacted again by then.
Some items could be out of stock at the time of purchase. Should that happen, we will refund the full amount for the concerned item. Please note that some items are very popular and are only available in limited stock, so first come first served :) We give priorities in the order of buyers who make payment first.
We do not refund after payment (unless, like we mentioned, an item is out of stock or if an item has been damaged before shipment), so please be sure of your order at the time of payment.
Please note: these jewelries are replicas of the original jewelries that these celebrities wear and might not be exactly identical to the original jewelry in quality and appearance. This is also the reason why they are sold at the price listed and not at the exorbitant price of the original goods. We have purchased replicas from the supplier in the past and we were quite pleased with the models we ordered, but we haven't personally seen all the models before so some might have subtle differences here and there. Please do not make an order if you expect them to be 100% identical to the original pieces or you might end up disappointed. We cannot return your items because of this either.
Payment:
The payment will be made in 2 settlements. The first payment will be your order's total without shipping fees and has to be made before the pre-order ends.
The second payment will be the shipping fee of your order from us to your location and should be made after we have received all the goods and have contacted you with the precise shipping cost.
The cost for the second payment will be communicated to you after we have received all the goods. We are taking 2 settlements for payment because we don't want to overcharge you for the shipping fees as we don't have the items on hand right now and we can't properly weight them to give you the exact number. However, if you inquire and give us your location and the items you are interested in, we could give you a rough estimation of the shipping fees so you have an idea of what to expect. But please understand that this fee might be slightly different at the time of shipping.
We will only ship out your order when this second payment has been received. Please note that we cannot ship out the goods to buyers who refuse to pay the shipping fee even if they have made the first payment! Please understand that you will not be refunded if you decide to back out at this point because we would have already purchased your items.



** If you are interested in purchasing any Asian celebrity's jewelry that is not listed in our pre-order post (Japanese or Korean/Taiwanese), we can try to find it for you if you give us the full name and provide us with an image.
If you have any question at all, please don't hesitate to leave a message here. We will try to come back to you ASAP. Either one of us (
kocchimuiteyo or
xx_pain) could answer your questions.
If you wish to make an order, please leave a comment in our pre-order post (Japanese or Korean/Taiwanese ; we will screen any comment with personal information) with the following information:
Name:
Items:
Location (please include your State or province if you live in the US or Canada):
Payment option:
Shipping option:
Email:
Any other inquiry: