Before making any order, it's very important that you read carefully our TERMS & CONDITIONS! We will assume you agreed to all the rules stated there when you make your order.
We have a feedback post (from previous pre-orders) here, if you would like to take a look.


To make an order, please email us at beyond.therainbow@hotmail.com, PM one of us or leave a comment here (we will screen any comment with personal information) with the following information:
Name:
Items:
Location (please include your State or province if you live in the US or Canada):
Payment option:
Shipping option:
Email:
Any other inquiry:

As promised, we're back for summer with yet again new items!

UPDATE July 27th:
Hello everyone! This is an announcement telling you all that we are expecting our shipment during the second week of August, so make sure to stay tuned for our emails in mid-August so we can contact you for shipping.

*As a special, this time around, if you buy two of any earring/stud that is sold separately (one by one), we will make you another price for the pair! For more details, leave us a comment or email us!! - Update May 22nd.

This pre-order ends on June 17th 2011, 23h59 Eastern Time.

Please let us know if you have any question! Either one of us (
kocchimuiteyo or
xx_pain) could answer you. Thank you!
*We expect to receive the items by the end of July. We will update this post to inform you of the status!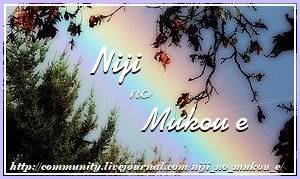 *earrings are hypoallergenic


*some of the following items come in different colors (it will be written in the item's description that they come in different colors); please specify in those cases which color you look to order
*all earrings come as a single piece unless it is written in the item's descriptions that they come in pairs
Korea and Taiwan replicas are *HERE*
Japan
Arashi:

1. Ohno's Juliet Crown Necklace - 15CAD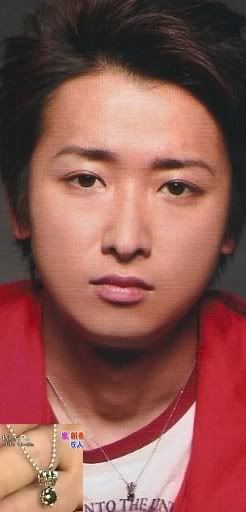 2. Ohno's Heart&Cross Necklace - 15CAD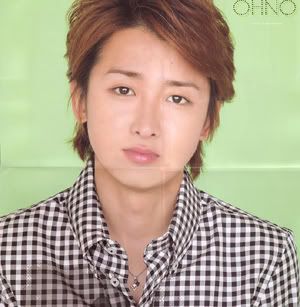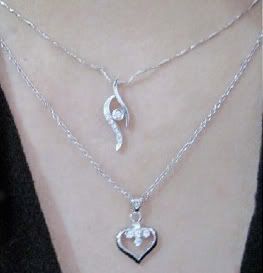 (only the heart is for sale!)

3. Ohno's S necklace - 15CAD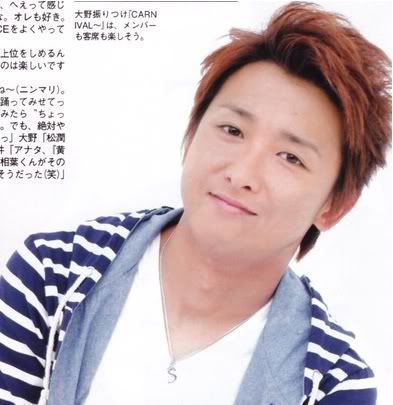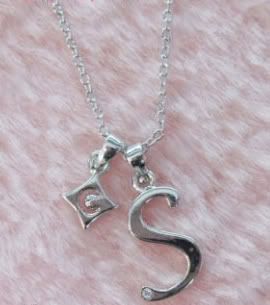 4. Ohno Black Beads Bracelet with or without S (Satoshi) - 11 or 12CAD respectively *NEW*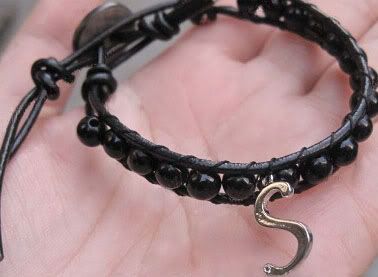 5. Aiba's Leather Bracelet with White Stones - 19CAD




6. Sho's Buckle Bracelet (also worn by Aiba) - 10.50CAD *this buckle comes in black or white*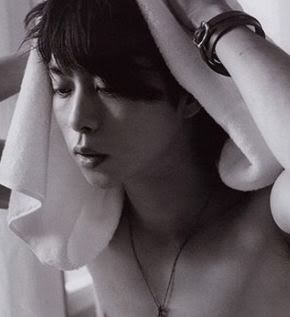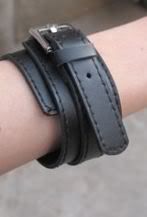 7. Sho's Cross&Bead Necklace - 15CAD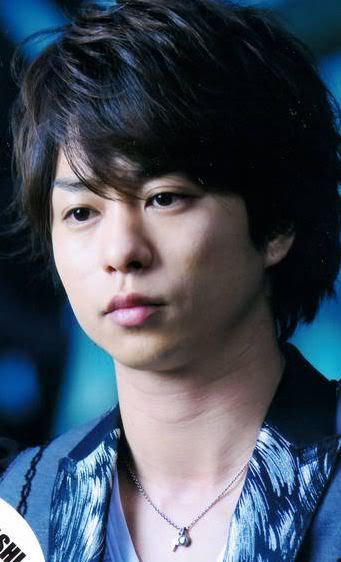 8. Nino's Red Buckle Bracelet - 15CAD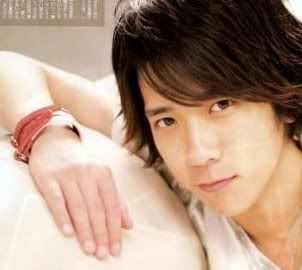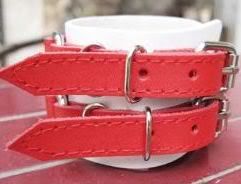 9. Ooku Movie Merchandise Necklace - 16CAD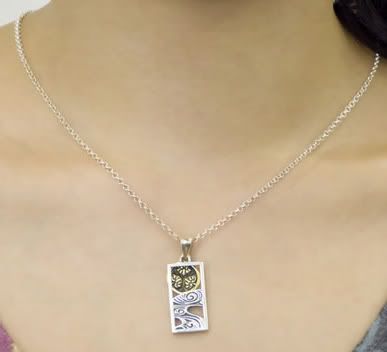 10. Matsujun's Tongue Necklace - 14CAD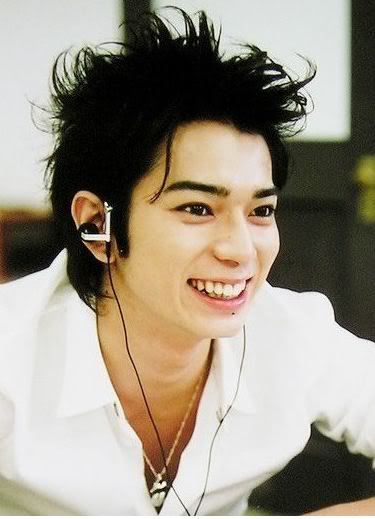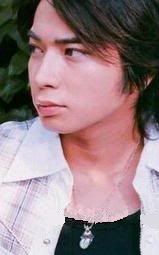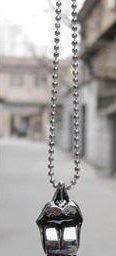 11. Arashi Challenge Week T-shirt sample - 22CAD *available in small and medium sized*
small -> shoulder length: 44cm shirt length: 61cm around chest: 100cm
medium -> shoulder length 46cm shirt length: 66cm around chest: 104cm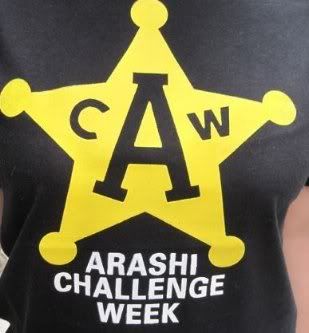 Hey! Say! JUMP

:

1. Chinen Yuri's Cross Necklace - 14CAD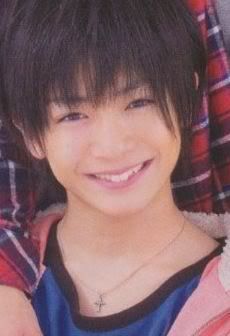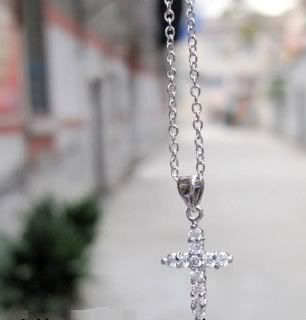 2. Yamada Ryosuke's Silver Star Necklace - 9CAD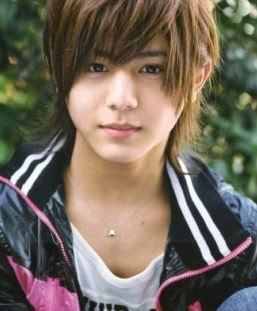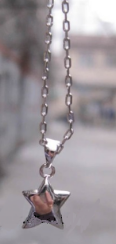 3. Yamada's Feather Necklace (also worn by Kame) - 11CAD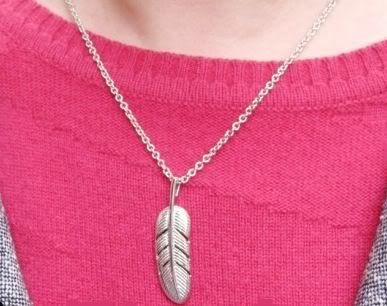 4. Yamada's Crystal Beads Bracelet - 13CAD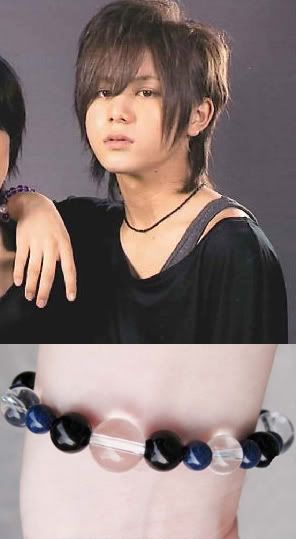 5. Yamada's beads necklace - 10CAD *NEW*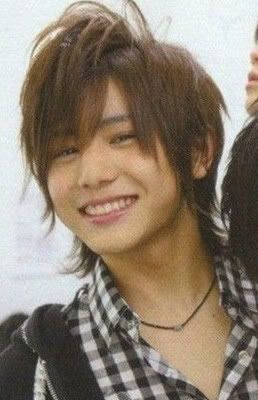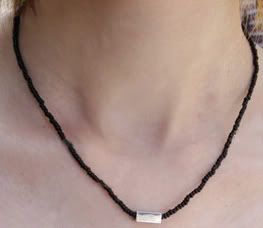 6. Skull Necklace: Silver (Yamada) and Gold (Arioka Daiki's) - 14CAD each *NEW*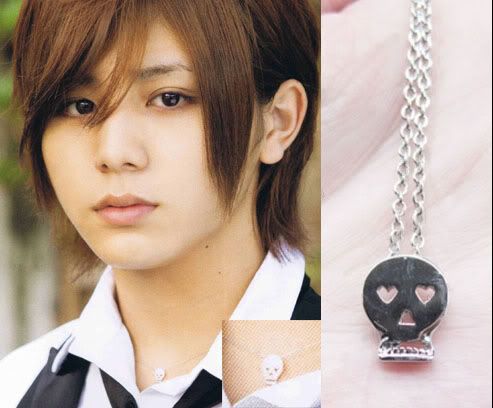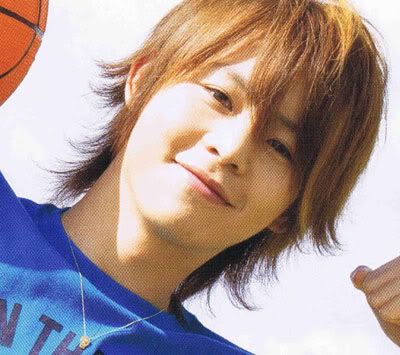 7. Takaki Yuya's beads and skull necklace - 15CAD *NEW*





JIN:

1. Jin's Bandage Firelighter Necklace - 27CAD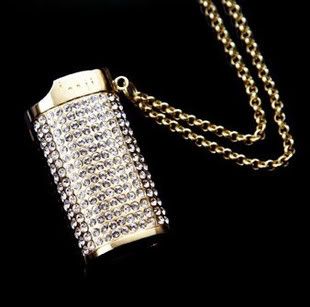 2. Jin's Bandage JANJI Crown Pressed Necklace (Green) - 16CAD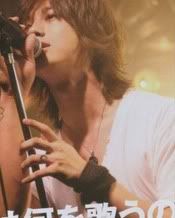 3. Jin's JANJI Imperial Crown Pressed Necklace (Red) - 16CAD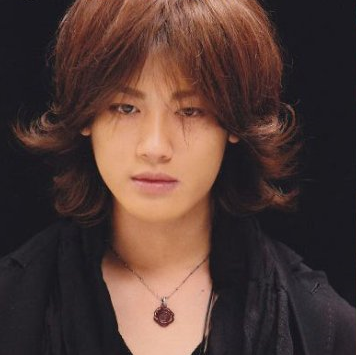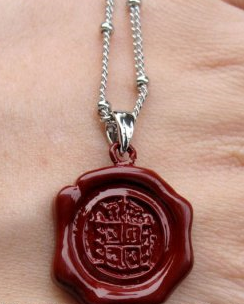 4. Jin's JANJI Crown Necklace - 17CAD




5. Jin's JANJI Fairy Necklace - 19CAD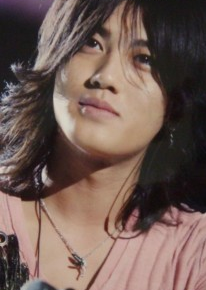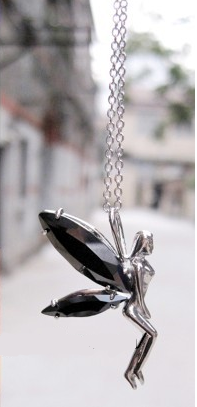 6. Jin's JANJI Sunglasses Necklace - 16CAD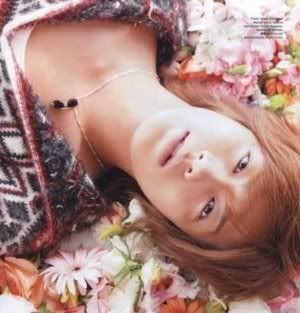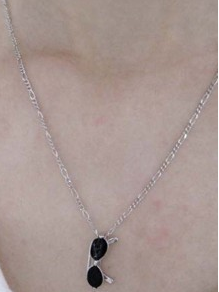 7. Jin's JANJI Tiny Crown Necklace - 15CAD *this necklace comes in gold, silver or bronze*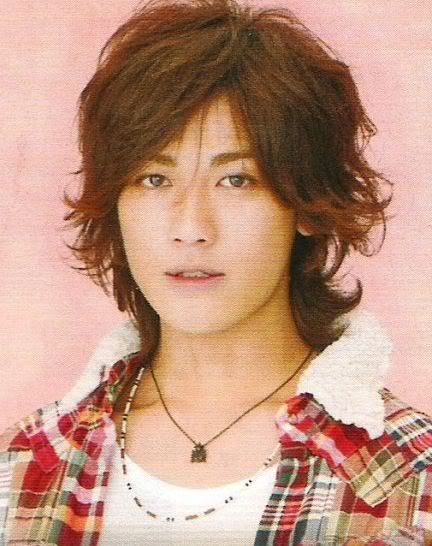 8. Jin's Angel Stud Earring - 10CAD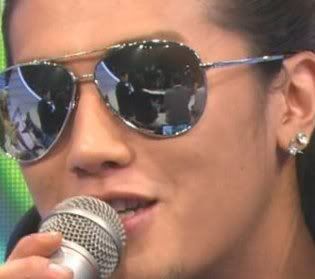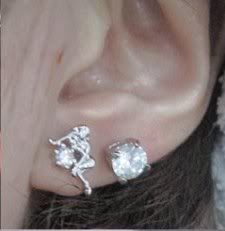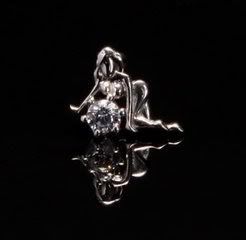 9. Jin's JANJI Kneeling Lady Earring - 13CAD or Earclip - 14CAD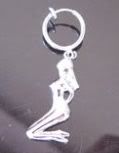 10. Jin's Rose Earring - 14CAD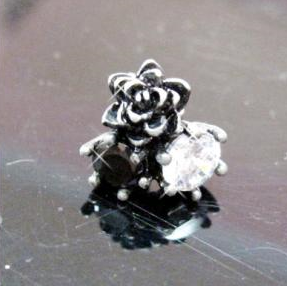 11. Jin's JANJI Mermaid Ring - 10CAD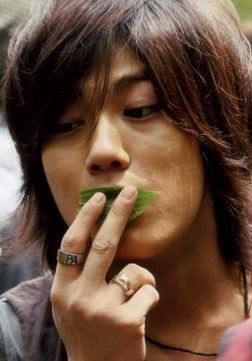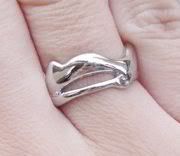 12. Jin's JANJI Ring (each) 4.8cm - 14CAD *this ring comes in gold or silver*




13. Jin's JANJI Sexy Mola Ring - 10CAD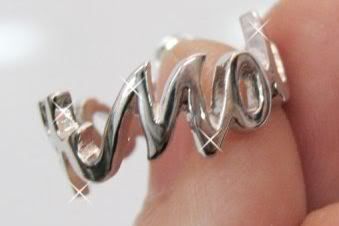 14. Jin's Silver Bangle (Sterling Silver) - 14CAD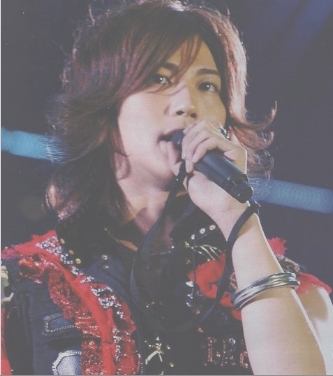 15. Jin's Globe Necklace (also worn by Ryo) - 16CAD *this necklace comes in gold or silver* *BACK IN STOCK!*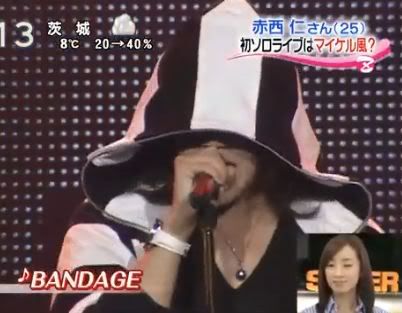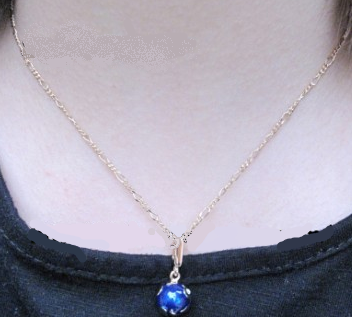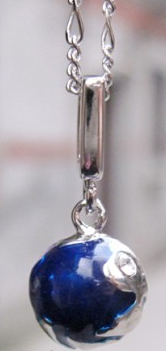 16. Jin's JANJI Kneeling Lady Necklace - 15CAD *NEW*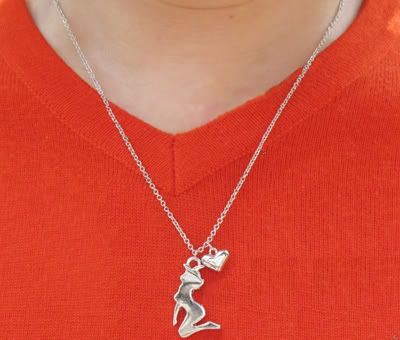 18. Jin's crystal beads bracelet - 13CAD *NEW*




19. Jin's double-rolled beads bracelet - 8CAD

*NEW*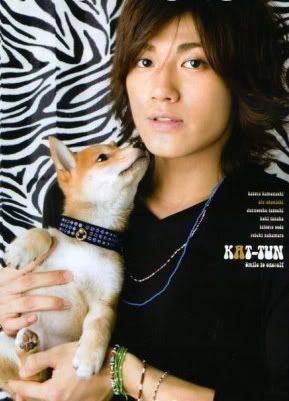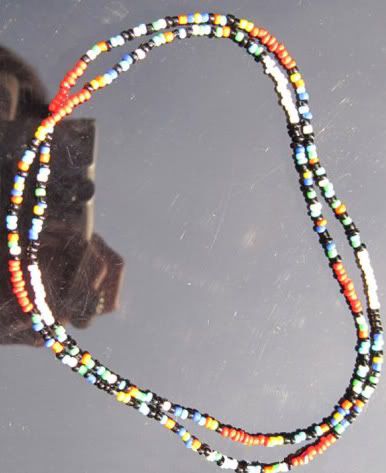 20. Jin & Kame Black Buckle Bracelet - 15CAD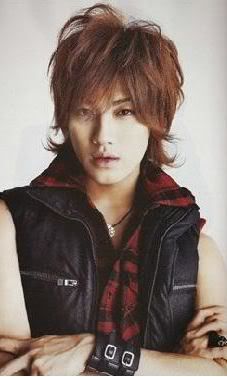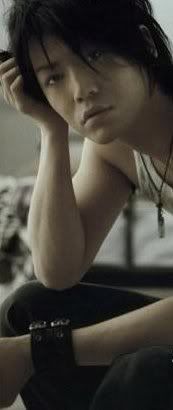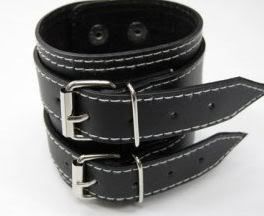 KAT-TUN:



1. Kame's Gold Heart Necklace (Gokusen Movie) - 10CAD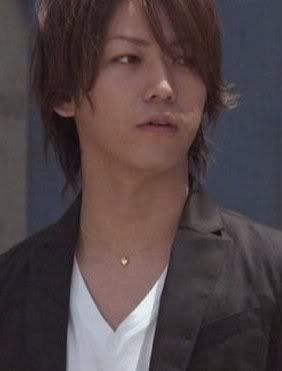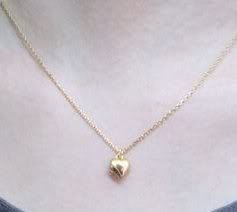 2. Kame's Cristal Tongue Necklace - 17CAD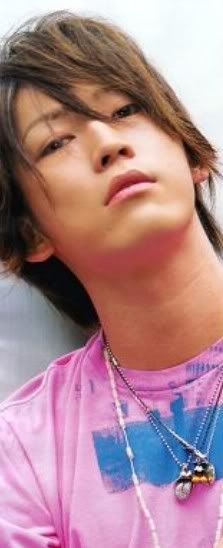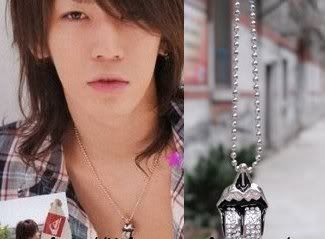 3. Kame's Yamato Nadeshiko Shichi Henge Diamond Necklace - 17CAD




4. Kame's Yamato Nadeshiko Shichi Henge Feather Necklace (also worn by Yamada) - 11CAD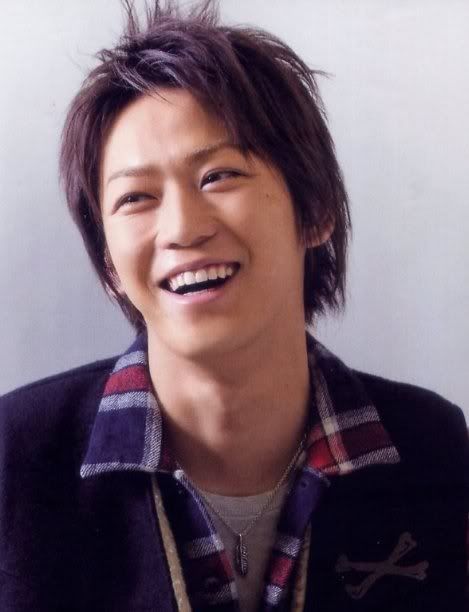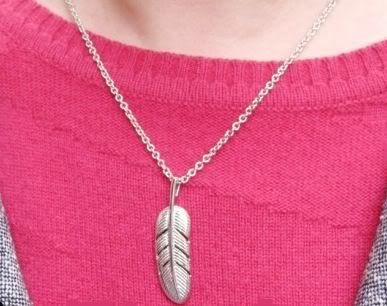 5. Kame's rainbow beads necklace 42cm or 48cm - 7CAD (bracelet and anklet also available 6CAD each) or 16CAD for set of 3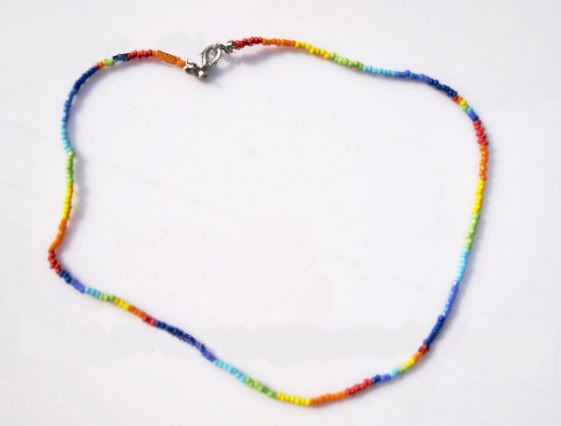 6. Kame's red pendant necklace - 15CAD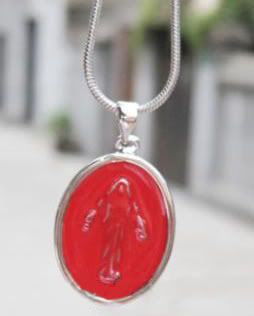 7. Kame's Black Cross Ring (LIPS) 5.5cm - 13CAD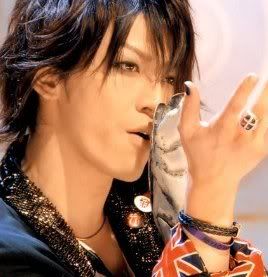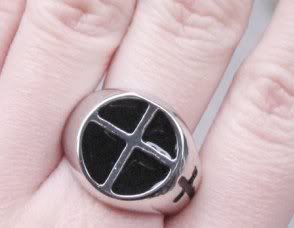 8. Kame's Black Star Ring (Queen of Pirates) - 13CAD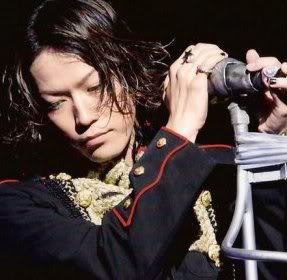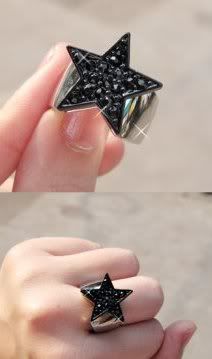 9. Kame's Mini Skull Ring sample - 9CAD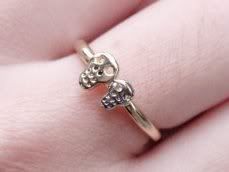 10. Kame's BEAMS dico kick hairband - 14CAD *Now in more color varieties!*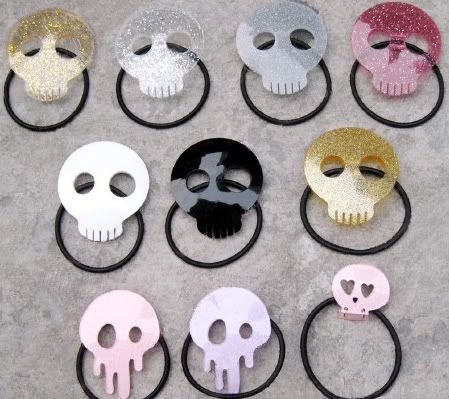 11. Kame's Blue Leather Bracelet (Queen of Pirates) - 13CAD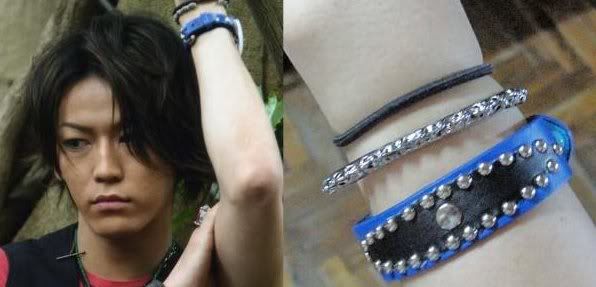 12. Kame's Red Stone Leather Bracelet - 12CAD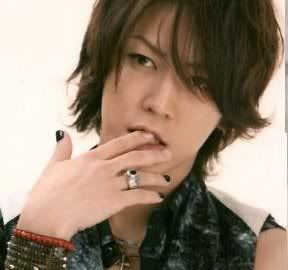 13. Kame's Agate Bracelet - 10CAD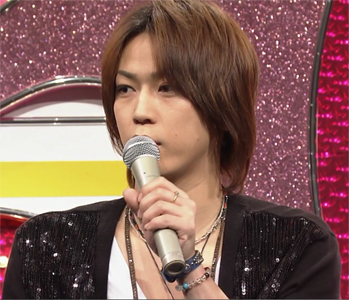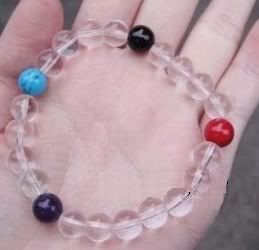 14. Kame's Hat (LIPS) - 23CAD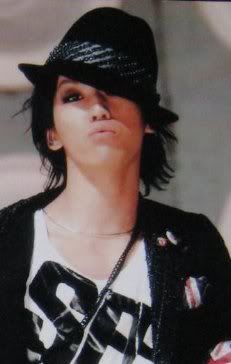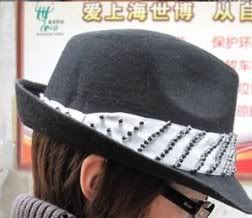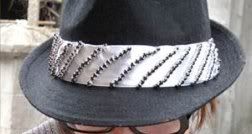 15. Kame's Blue Turtle Earring - 6CAD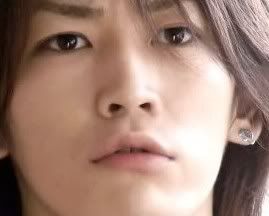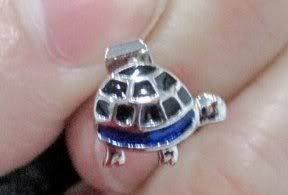 16. Kame's Turquoise Turtle Earring - 6CAD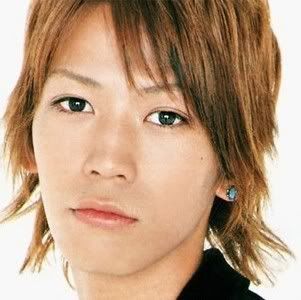 17. Kame's Loop Earring (One Drop) - 6CAD



18. Kame's Mini Skull Earring - 6CAD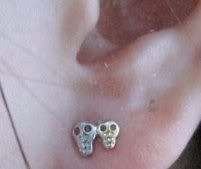 19. Kame's black&white beads necklace with golden feather (also available in white beads) - 12CAD *NEW*



20. Kame silver ring with purple rhinestones (4.7cm) - 14CAD *NEW*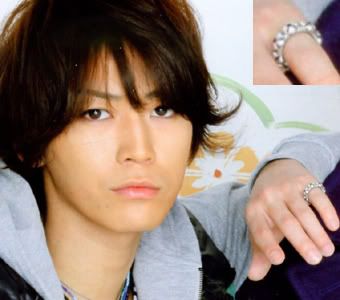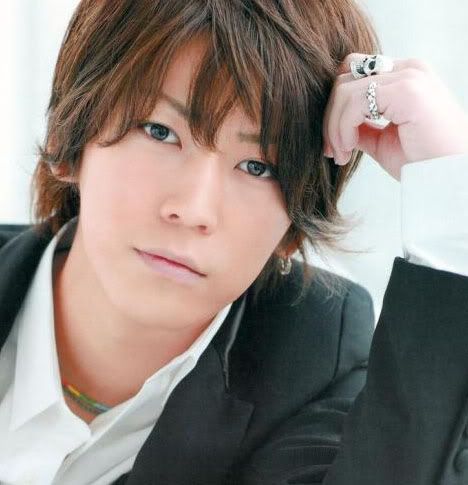 21. Kame & Koki's Loop Earring (black or silver) - 6CAD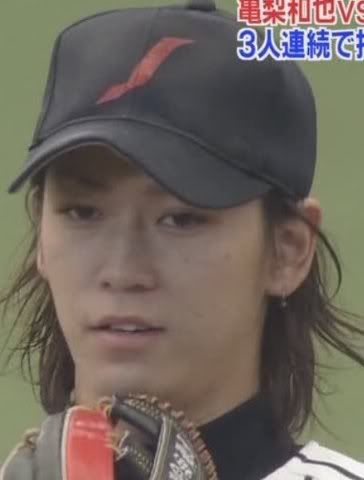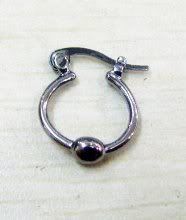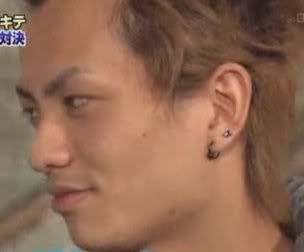 22. Koki's Black Stary Ring 4.9cm (open end) - 13CAD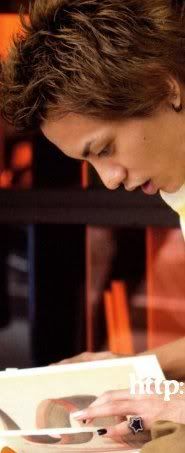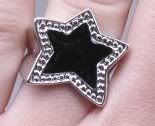 23. Ueda's Diamond Earring (BTR Concert) - 9.50CAD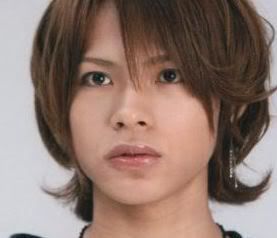 24. Ueda's Pearl Earring (BTR Concert) - 7CAD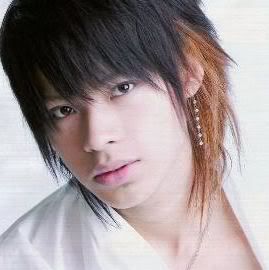 25. Ueda's Tassle Earring (BTR Concert) - 11.50CAD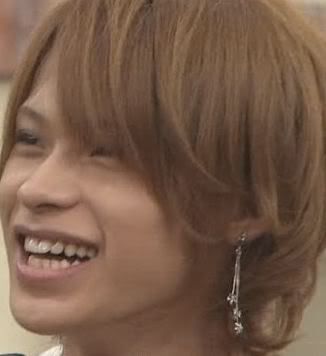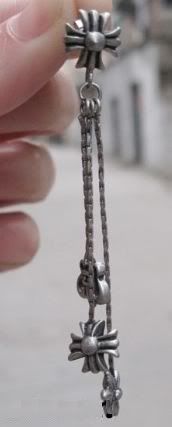 26. Ueda's Cross&Crown Necklace - 16CAD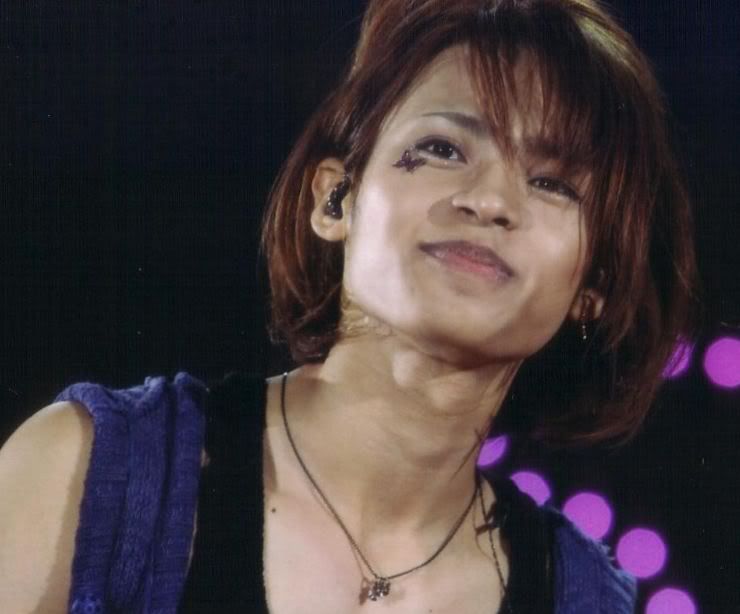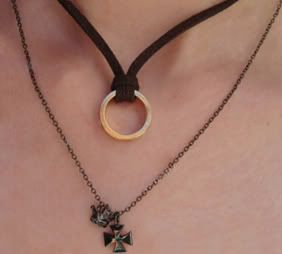 27. Ueda's Ring Necklace*gold or silver* - 13CAD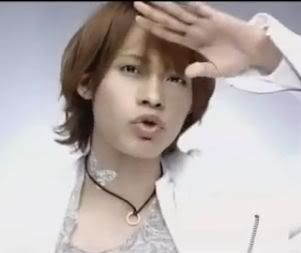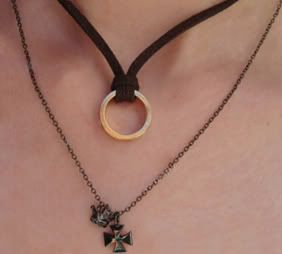 28. Ueda-Buttterfly themed earrings - 6CAD *NEW*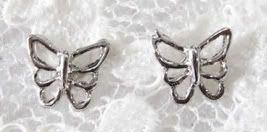 29. Nakamaru's Bracelet - 16CAD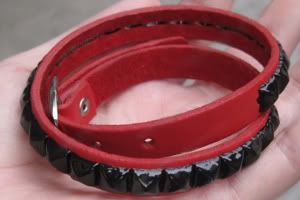 30. Taguchi's Beads Bracelets 8CAD (for Black) or 10CAD (for colored)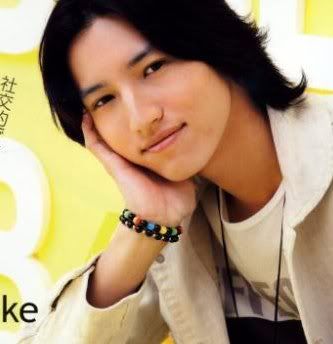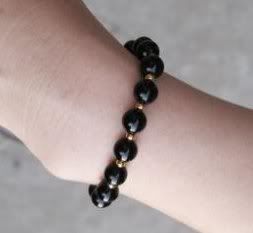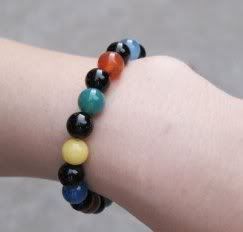 31. KAT-TUN Mouse Peace Mascot Strap (per set) - 15CAD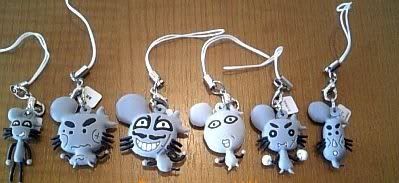 NEWS:

1. Nishikido Ryo's Globe Necklace (also worn by Jin) - 16CAD *this necklace comes in gold or silver*

*BACK IN STOCK!*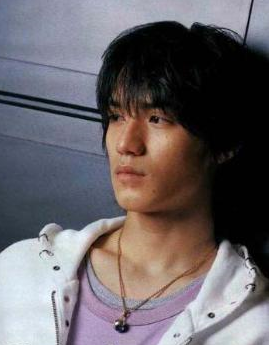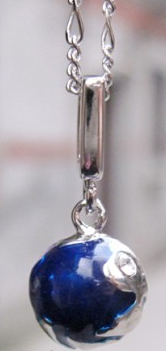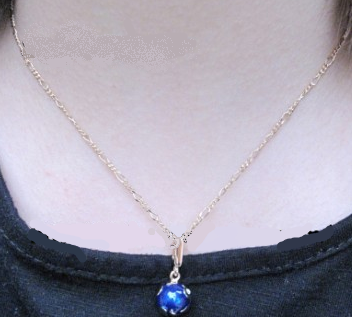 2. Ryo's Gold Cross Necklace - 13CAD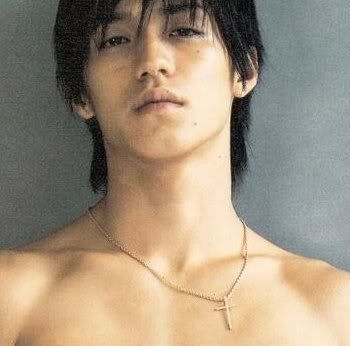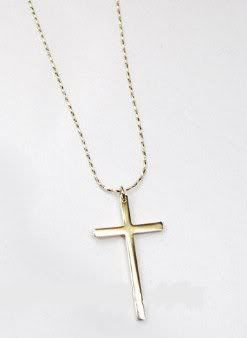 3. Tegoshi's Crystal Skull Ring 5.3cm with open end *this item comes in gold or silver* - 13 CAD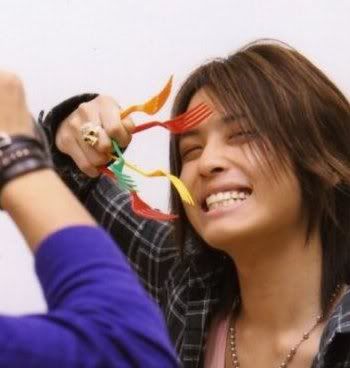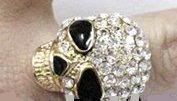 4. Tegoshi's Yamato Nadeshiko Shichi Henge Poker Spade Necklace - 13CAD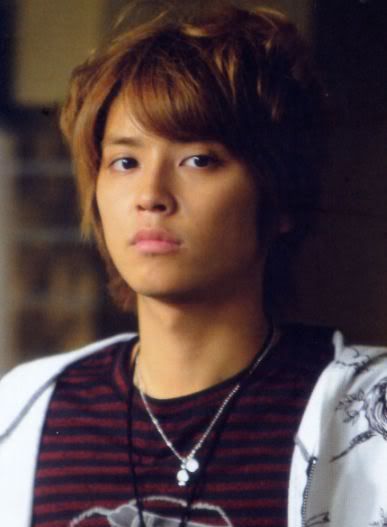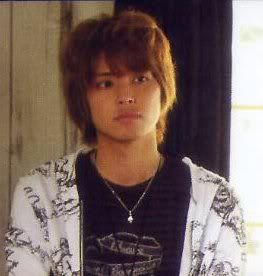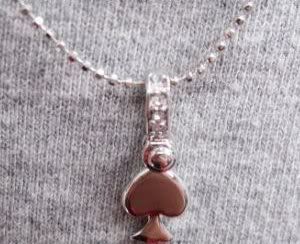 5. Yamapi's Aries Necklace Pendant or Necklace (can be worn with the pendants from the Moon Crescent Necklace) - 15CAD (only pendant) or 18CAD (with chain) *this comes in gold or silver*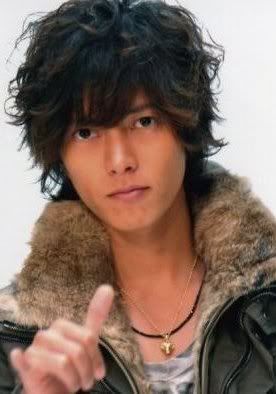 6. Yamapi's Black Beads Necklace - 12CAD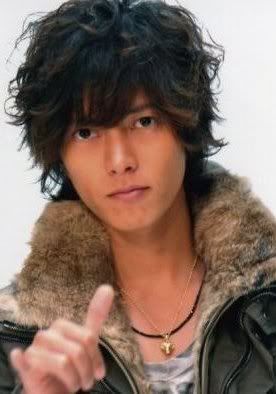 7. Yamapi's Red Flower Necklace (also worn by Jin) - 8CAD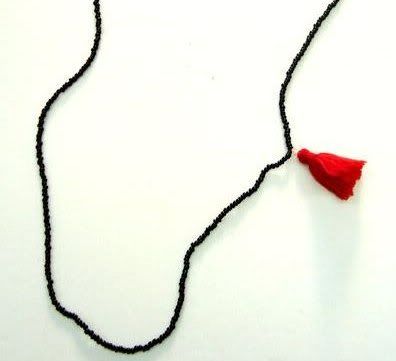 8. Yamapi's Moon Cresent Necklace - 18CAD *this necklace comes in gold or silver*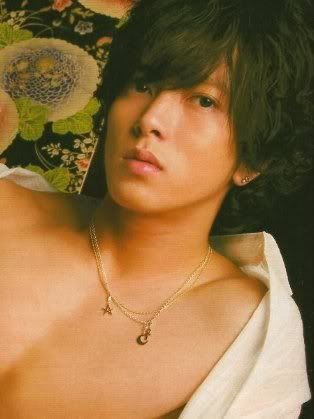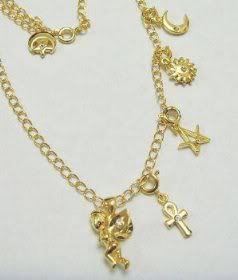 9. Yamapi's TIFFANY Silver Plate Necklace - 17CAD

*BACK IN STOCK!*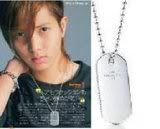 10. Yamapi's 'Y' Gold Necklace - 18CAD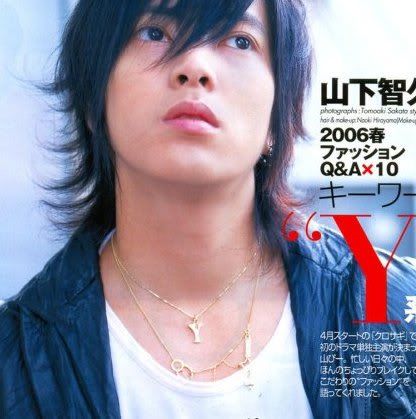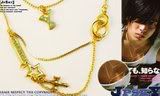 11. Yamapi's Buzzer Beat Green Beads Cross Necklace - 18CAD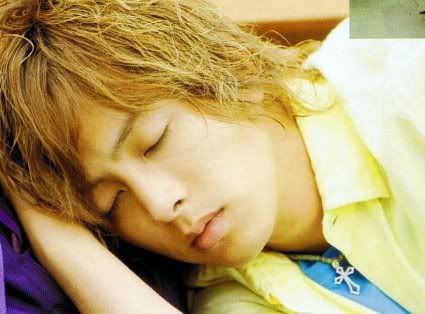 12. Yamapi's Buzzer Beat Crystal Earrings (set) - 10CAD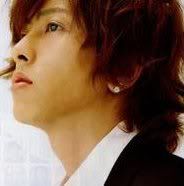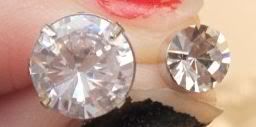 13. Yamapi's 'NIGHT' Earring (each) - 11CAD *this earring comes in gold or silver*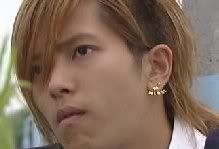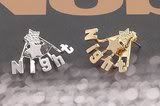 14. Yamapi's Teardrop Cross Earring (set) - 10CAD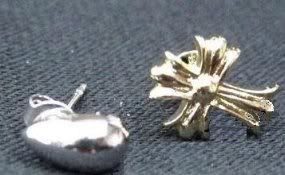 15. Yamapi's Self-Designed Phone Strap - 12CAD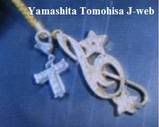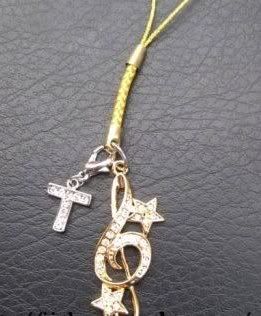 16. Yamapi's Kurosagi Brown Leather Bracelet - 9CAD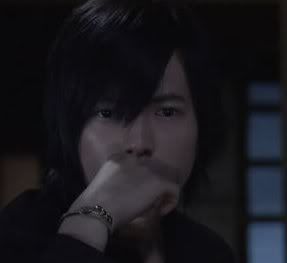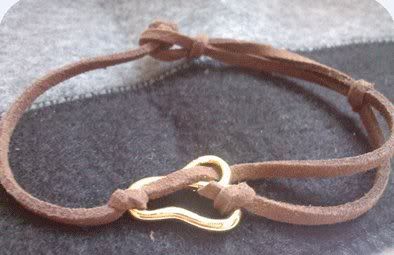 17. Yamapi and Jaejoong's Double Cross Necklace (silver) - 19USD or pendant - 15CAD or both - 30CAD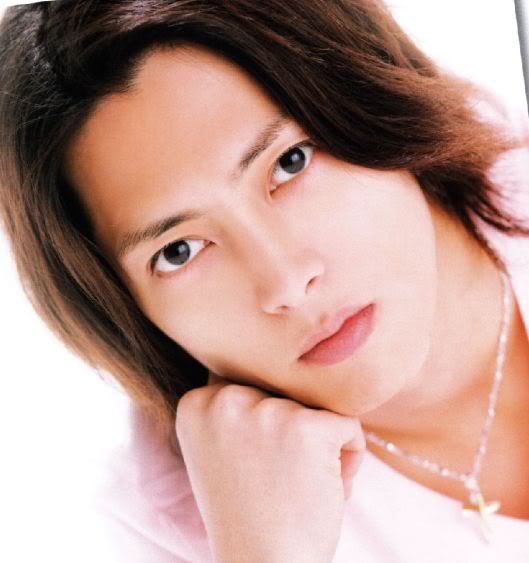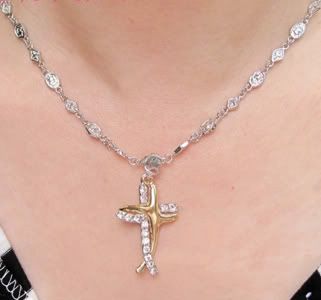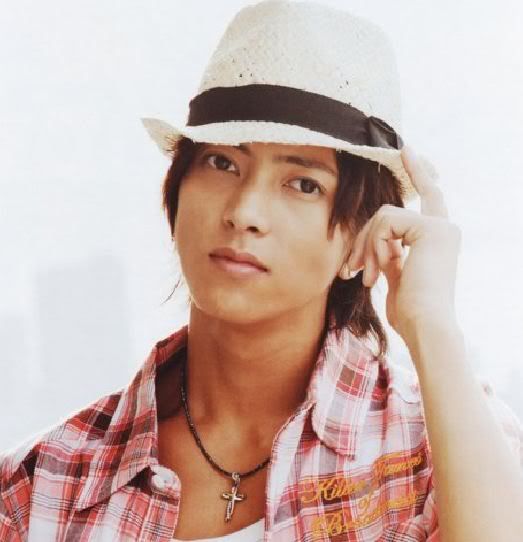 18. Yamapi's Moon&Star Ring (open end)- 13CAD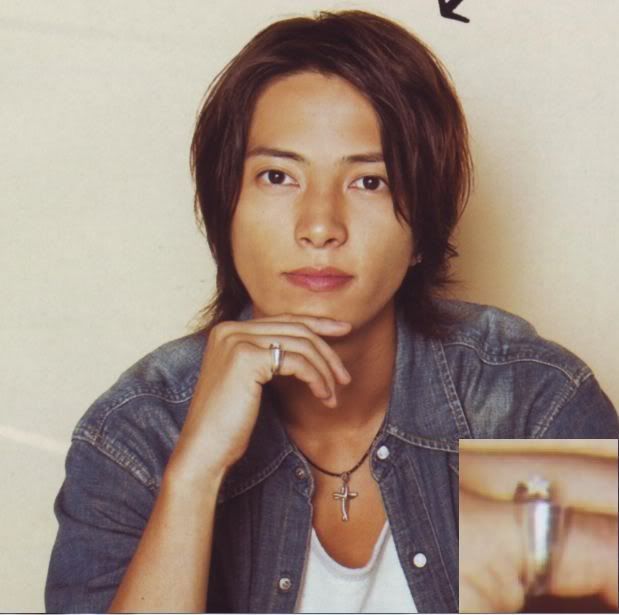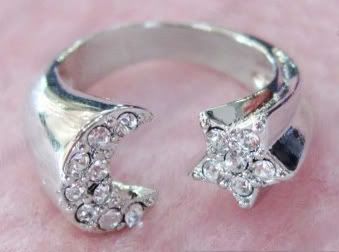 19. Shige's Stud Earring (set) - 4.50CAD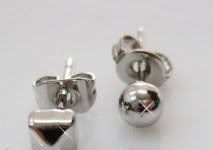 Other:

1. Yamato Nadeshiko Shichi Henge Skull Bacelet (2 sizes: either 17cm or 18cm) - 17CAD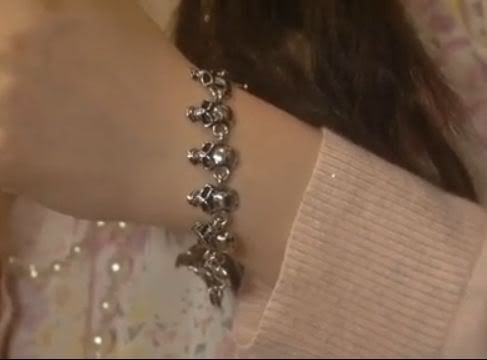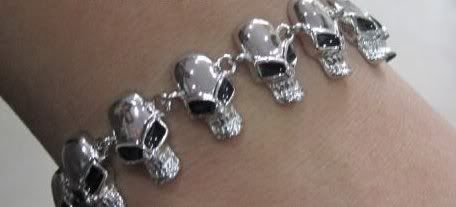 2. Ikuta Toma's Silver Key Long Necklace (Sterling Silver) - 19CAD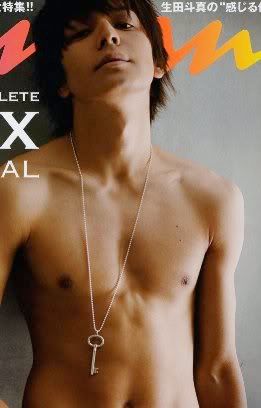 3. Toma's Majo Saiban Silver Ring (comes in sizes 5.05, 5.3, 5.35 or 5.55 cm) - 15CAD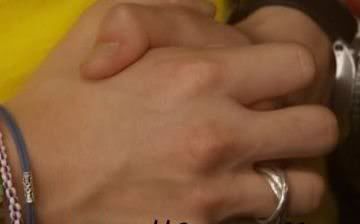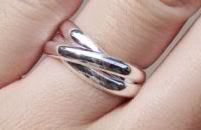 4. Domoto Tsuyoshi's Rhinestone Ring (also worn by Matsujun) 5.3cm - 23CAD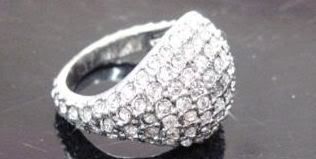 5. Domoto Koichi's Cross Pendant or Necklace - 16CAD (for only pendant) or 20CAD (only chain) or 30CAD (for both)